By Dr. David Deng
Botulinum toxin injection is a cost-effective and zero downtime procedure to treat wrinkles and fine lines in the upper face that yields significant results from just one session. By relaxing the muscles responsible for causing dynamic lines formed during facial expression, botulinum toxin can effectively reduce dynamic lines and also prevent worsening of static lines or skin creases.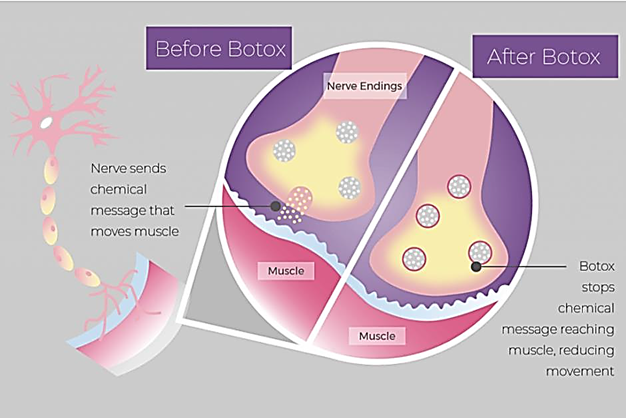 The main target areas for upper face rejuvenation using botulinum toxin are the forehead, glabella, crowsfeet, undereyes and lateral sides of the nose bridge.
Forehead Lines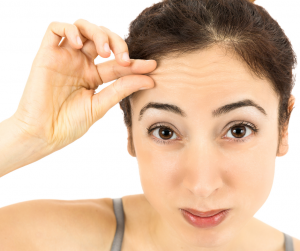 Horizontal forehead lines appear when one's eyebrows are raised. As one ages, these become more apparent because of loss of skin collagen and elasticity. These lines are mostly due to genetic ageing. In addition, sun damage and smoking are also contributory factors that deepen lines. Excessive and deep forehead lines can cause an aged and tired appearance.
By injecting botulinum toxin into the frontalis, forehead lines can be softened but will not be able to be removed completely. During consultation, other treatment modalities such as resurfacing lasers and
and dermal fillers that target the skin should be recommended in addition to botulinum toxin to treat deeper lines.
If botulinum toxin is injected too low in the forehead, there may be resultant eyebrow ptosis post-injection. Therefore, injections should be only performed in the upper third of the forehead (i.e. at least 2 fingerbreadths superior to the orbital rim).
In addition, to prevent post-injection headache, botulinum toxin should be injected superficially in the dermal plane to avoid hitting the periosteum since the frontalis muscle is thin. In addition, this aids to prevent botulinum toxin migration inferiorly which may exacerbate brow ptosis.
Glabella Lines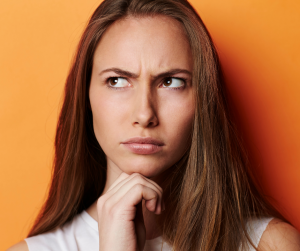 Glabella lines are the vertical creases that appear between the eyebrows, giving a tired or angry look. These are commonly referred to as the "number 11" lines. Botulinum toxin can be easily injected into the muscles of the glabella complex (procerus, corrugator supercilii, depressor supercilii, and the medial part of the orbital orbicularis oculi) to smoothen the frown lines, providing a more relaxed and rejuvenated appearance.
It is important to note that botulinum toxin if injected incorrectly in the glabella can result in upper eyelid ptosis if the toxin diffuses through the orbital septum affecting the levator palpebrae superioris. Specifically, when injecting the corrugators, they should be injected least 1 cm above the orbital rim to prevent this complication.
As with forehead lines, deep glabella lines can also be treated using dermal fillers injected superficially. However, anatomy of the supraorbital and supratrochlear arteries in this area must be respected during dermal filler injections to prevent the dreaded complication of blindness.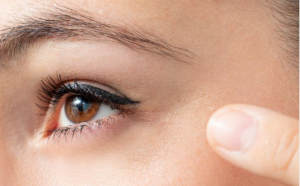 Crowsfeet
Crowsfeet refer to the appearance of wrinkles at the outer corners of the eyes which appear deeper upon smiling. These tend to get worse with aging. Botulinum toxin is very effective in softening crowsfeet.
Beyond reducing wrinkles and fine lines in the glabella and crowsfeet, botulinum toxin when injected skillfully in these areas can also help to open up one's eyes. This provides brighter looking eyes and makes one look less tired.
This is because the glabella muscles and orbicularis oculi act by constricting the eyes. By carefully injecting botulinum toxin into these muscles, they are relaxed and therefore cause the eyebrows and upper eyelids to be slightly raised.
Therefore, botulinum toxin can help to alleviate droopy "hooded" eyelids and for eyebrow reshaping to a certain extent. However, it is important to inject botulinum toxin in the correct muscles with only a small dosage so as to prevent too much relaxation of the muscles which can result in overarched eyebrows giving a surprised or "Spock" appearance.
Undereye Wrinkles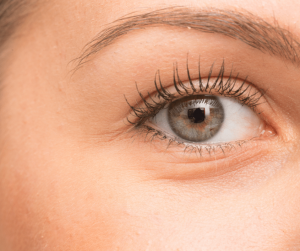 Undereye wrinkles can be softened using botulinum toxin. However, this area has to be injected with precision and with a minute dose (between 1-2 IU of botulinum toxin per undereye). This is because the target muscle affects the movement of the lower eyelid. If the injection is placed inappropriately or too high a dose of botulinum toxin is used, it may cause ectropion which not only looks aesthetically unpleasing but also causes the inner eyelids surface to be exposed and prone to irritation.
Undereye botulinum toxin can be combined with skinboosters to further soften the creases in selected patients. Skinboosters provide hydration therefore reducing the appearance of dry and wrinkly skin.
Hollowing of the undereyes on the other hand should be addressed using dermal fillers to fill the tear trough deformity. This can be combined safely with botulinum toxin in either the same or follow up treatment session.
Bunny Lines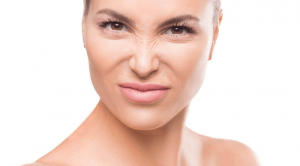 Bunny lines are the fine lines that appear on either side of the nose when the nose wrinkles up, for example when one is trying to smell something. Botulinum toxin injected on both sides of the nose targeting the nasalis, can help to reduce these lines. However it is important that the injections are administered properly as one's smile can be affected by paralysis of the zygomaticus major if injected incorrectly.
In summary, botulinum toxin for the upper face does not only help to soften lines and wrinkles but also provides a more rejuvenating and younger appearance in a natural fashion. However, botulinum toxin may not be the only treatment needed to achieve the best possible outcomes, especially in the treatment of deep wrinkles in aged skin. Other treatment modalities such as dermal fillers and resurfacing lasers can be safely combined with botulinum toxin to achieve better results.
As with all aesthetic procedures, a seemingly easy to perform botulinum toxin injection can have adverse outcomes such as eyebrows/ eyelids ptosis, overarched eyebrows and ectropion. Therefore, understanding of anatomy and hands-on experience are both crucial to ensure the best possible results whilst minimizing complications.